I show how to use a pair of magnets to temporarily mount a surface mount chip to a breakout board.
Surface mount chips are becoming more common nowadays but they are harder to use for prototyping not being breadboard friendly. Using a simple SMD breakout board (like one of these
) and some powerful magnets (I use these ones
) you can conveniently and easily temporarily attach SMD chips to the breakout board.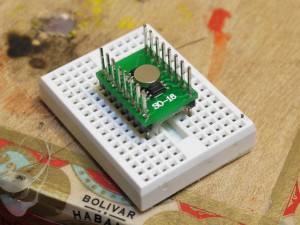 You simply use a magnet to hold the chip onto the board.